PACKAGE DETAILS
Day 01 - Trivandrum - Kovalam
When a client comes to our place, on the first day itself we start with an introduction about the basics of Ayurveda and a detailed consultation for about one hour. A typical ayurvedic Consultation includes pulse diagnosis and Desa vidha pareeksha( Dusya - vitiated tissues and waste products, Desa - Habitat of the client, Bala - strength of the disease or client, Kala - Season, Anala - Digestive activity, Prakruthi -Constitution, Vaya - Age, Satva - Mind, Satmya - Accustoms, Ahara - Food habits, ) After this detailed consultation on the same day the client will get an Abyangam for an hour, that depends on his body condition or his state of health also he will get an individual food plan with herbal tea and individual treatment programme.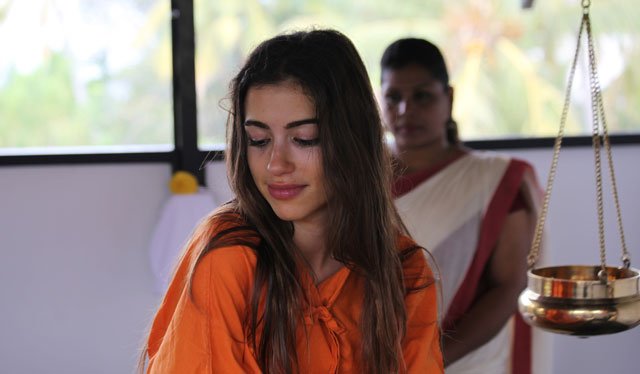 Day 03, 04 and 05
After doctors consultation before going to the treatment, he may get different treatments like Abyangam with kizhi or Powder massage, or kadeevasthy or snehapanam etc will be there, that's all depends on the dosha dominance or depends on the condition of the patients.
This part of the treatment, the phase 1 is to prepare the body for purification.
So why we have to prepare the body for purification?
Because the toxins are situated in the different parts of the body or in deep inside the tissues, so with those treatments like Abyangam and Kizhi (oiletaion and fomentation) the toxins which are situated in different parts of the body will move to the stomach and then with appropriate orifices we have to eliminate the toxins.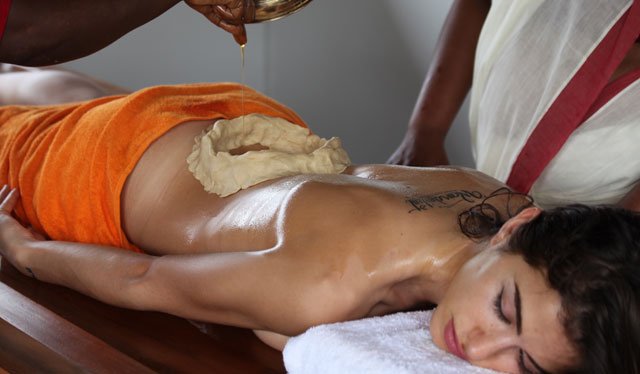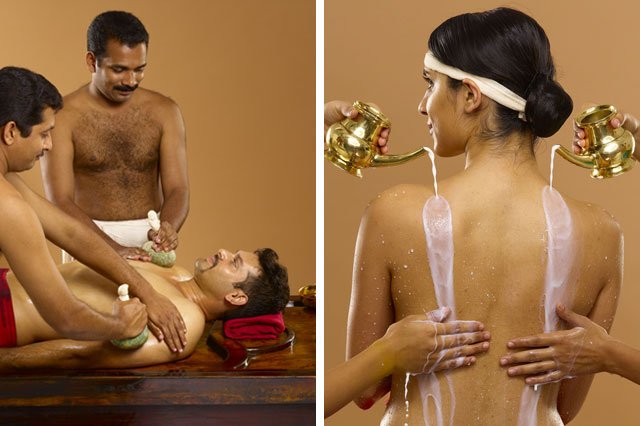 Phase 2
The next Five days are considered as phase 2, In this period mostly the client may get Kayasekam and Siro dhara, this kind of treatment is also usually to bring the toxins out of the body or in some cases it will act as a main treatment to get digested the toxins within the body itself.
Phase 3
The next three days are considered as phase 3, in this period after cleansing the body we have to rejuvenate the body with different treatments like Shastika panda sweda and all.
Last day of Treatment
The main Panchakarma therapy will be done, thats depends on the dosha or depends on the condition of the body. It can be purgation with different medicines or different types of Vasthi.
During this day, you are allowed to take only very light food and warm food (Rice soups or other soups – depends on doshas)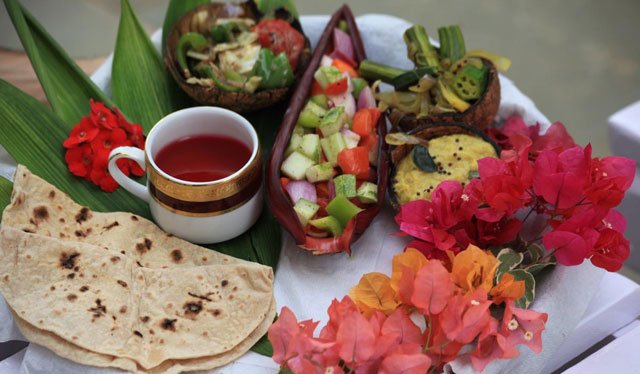 Frequently Asked Questions
1. Why Kerala is so popular for Ayurveda treatments ?
Kerala is the Home of Ayurveda and it originated from Kerala. Kerala has abundant herbs and medicinal plants which makes Kerala the ideal place to do Ayurveda. The Ayurveda doctors and therapists in Kerala are well known from their skills in healing.
2. Which is the Ayurveda package ideal for the first time treatment ?
Body rejuvenation and body purification are the general wellness Ayurveda package which includes general body massages, Kishi, Shirodhara along with Ayurvedic vegetarian food and yoga.
3. How many days do I need to take Ayurveda treatments?
Ayurveda treatments are done for minimum 07 days and for better results it is advisable to take treatments for 14 or 21 days.
4. By doing Ayurveda treatments can I loose weight ?
There are weight loss Ayurveda packages with strict diet, yoga and massages which will help to loose the fat and reduce the weight.
5. Why is Ayur Villa unique in Ayurveda treatments?
Ayur Villa has only 05 rooms and the treatments are customised and diet is individually planned and more over it is very personalised with best comforts of luxury stay.
6. Is it possible to visit India to take Ayurveda treatments now?
Ys it is possible for foreign nationals to visit India by taking E Medical visa and do treatments. Since this visa is applied online, along with other documents a medical report from Ayurveda doctor is also submitted. An online consultation with the doctor to get a E medical visa.